How to write dialogues in chatbot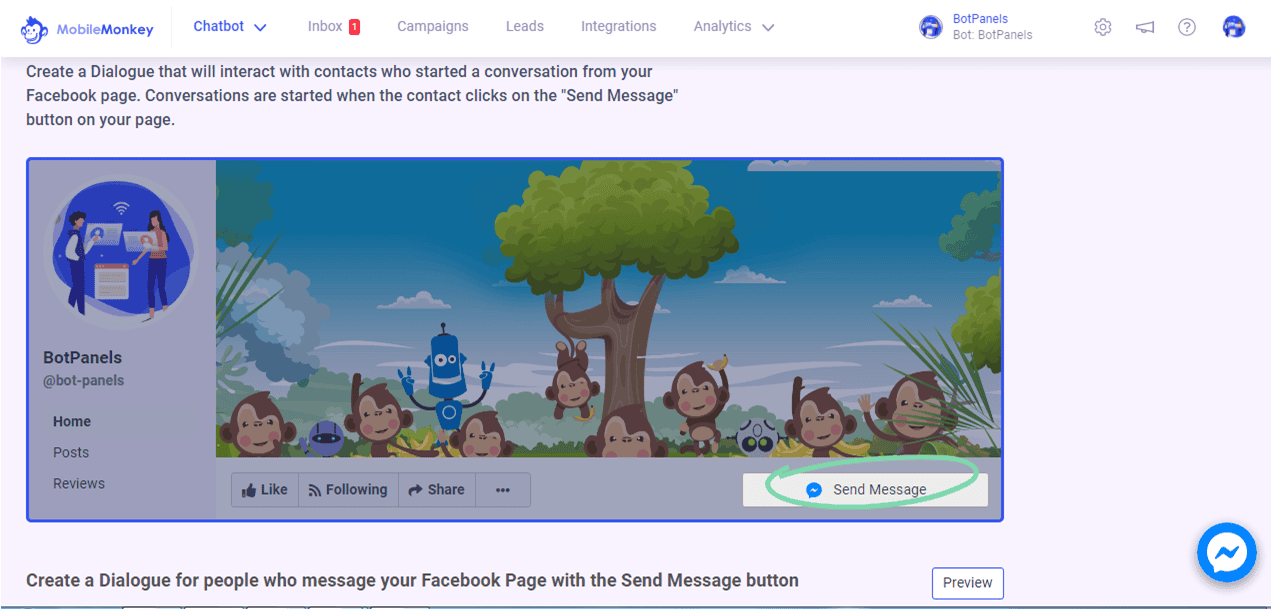 Overview :
Hey everyone, welcome to another exciting episode of BotPanels, Today we are going to talk about how to write dialogue in the chatbot. Click on chat and you will get the dialogue option here.
Visit Link

Dialogue:
We click on this dialogue option and reached on to this dialogue page. Dialogue is the key area in chatbot where communication takes place. There are so many things that you can do via dialogues.
So in a broader sense, a dialogue is a place where text, images, questions, and other things get placed to draft a communication. An important thing to note here is, multiple conversations have multiple dialogues.
Default Dialogue:
This is the default dialogue. If an end-user type in something that the chatbot does not understand, this default message comes up on the user screen.
Welcome Dialogue:
This is the welcome dialogue. This is the first dialogue that users will see when they message you. You can draft the welcome message the way you want to greet your audience.
A professional approach while working in the dialogues section is that you must create the folders first. And place the dialogues inside the folder to keep everything in order and well managed.
Example:
Let's have a practical example to understand it more clearly.
It's a chatbot of infertility treatment clinics. These are different folders and there are different dialogues inside the folders.
If we click on the fertility treatment, treatment-related dialogues will come up on the screen.
If we click on the consultancy session, the consultancy session related dialogue would come up on the screen.
If you want to create a dialogue, just click any of the folders and then click add dialogue. Or you can go to the default folder and create a dialogue. We are going to create a dialogue inside the default folder.
The very first thing is to give a name to your dialogue so that you can identify it later on for further use in your chatbot. We are going to name it Demo and create a dialogue.
Now you get a blank page here with different chatbot widgets. These widgets would help you to create a dialogue.
Widgets:
Let's have a quick review of widgets.
If you want to attach something, you need this attachment widget.
If you want to segment an audience and wish to save the data entered, you need this widget.
You would require this form widget to create a form where you can ask a number of questions.
Gif widget used for the animated image. Gallery widget used for multiple images. This is for a single image.
Navigate dialogue is used to switch from one dialogue to another based on conditions, tags, or attributes.
We have a separate episode on widgets where we would discuss these in detail.
Live Testing:
Let's see how an actual dialogues look like when someone visits the page. We are going to visit the live website here and you will see its live outcome here.
Welcome guest to the IVF clinic.
How can we help you today?
Schedule Appointment, Fertility Treatment or consult the doctor.
There are some more options as well. Hours and location. And Free consultancy.
Now go back to the dialogue page.
You will get all the dialogues here that you have seen there on the live page. You can change the dialogues and can do many things here.
We will discuss some other interesting features of ChatBots in subsequent episodes of BotPanels. This episode on writing dialogue in ChatBot completes here.
You can subscribe to BotPanels to get access to interesting learning videos and free tutorials.